Welcome to the third installment of our Season 1 Recap series, where I've been reviewing what we've learned from a dozen interviews with veteran landowners throughout Costa Rica.  
In today's episode, we're going to take a dive into the concept of 'Community', our place in it, and how we can be more harmonious members and effective contributors to our communities, both within a project and amongst our neighbors.
In my twenties, I spent a lot of time visiting communities around North America.  I've seen it done a lot of different ways.
I've seen projects try and fail and I've seen the humble groundedness of those who've changed with time.
There are a lot of things that can make or break a community. Let's see what's worked best for our guests.
What is Community?
"Community" can mean different things to different people – at different stages of their lives, even. 
Within the "back-to-the-land" movement, the term often refers to a group of individuals or families who co-owns the property, share some level of resources and responsibilities, and (if they want to last more than a couple of seasons) have some manner of formal agreements in place for how to manage the sharing of those resources and responsibilities.
Meaning of Community in Other Contexts
The term community is often used in other contexts, as well. 
One of those would be our relationship with our neighbors in our surrounding region.  Shared roads, aquifers, and other utilitarian items inherently bind us.
When we look a little deeper, we expand that list of shared assets to include companionship, insights, tools, labor, information, food surplus, child-raising, and more. 
Taking the time to connect with our broader community brings fresh perspectives, wisdom, security, and a multitude of other invaluable gifts.
Of course, the term community can be further expanded to include groups of people that aren't in the same bioregion but are united by interest.
Online communities are a growing phenomenon, and if that's something that you're actively involved in, I encourage you to listen to this episode with a conceptual translator on. 

I'm sure that much of what we review here can be relevant to what you're doing.  For that matter, much of this advice could even be used to build more healthy neighborhoods, in cities and in suburbs.  
Our Lineage of Communitarians
One of my favorite references to community is when Ancel Mitchel described sitting around a table with others, processing raw harvest into a cleaned product for storage.  
This is the work passed down to us from our ancestors. This is a practice of community that goes back to prehistoric times.
The practice of cleaning food that'll be used for communal sustenance, with others whose lives are intertwined with their own, builds community in a way that few things can. 
Our ancestors had it a little differently than we do, however. 
Their sense of community was inherent in their existence. That is, people didn't move around nearly as much as we do these days.
In most parts of the world, to have left your tribe was a bigger deal, and if you did, it was generally into some other well-established tribe. We live in a new age now. We're redefining what "tribe" and "community" mean to us.
To make up for the absence of these established generations-deep traditions, Alnoor Ladha asserts that longevity is born from a robust social infrastructure, and it's one that we have to intentionally start designing into our communities. I quite agree with him. 
As I mentioned, I've seen the remnants of a number of projects that didn't make the distance.
Those who'd taken the time to fortify their invisible infrastructures with community-living agreements, time spent working & playing together, and developing a common vision, faced their storms better than those who had far less to anchor them. 
The time spent developing the social infrastructure of any community, large or small, pays off in often unexpected and life-enriching ways.  
A New Age, A New Way
In our age of mass transportation, the phenomenon of seasonal community members can make cohesion difficult. 
Developments of online meeting forums have alleviated this a bit. Still, a land-based project needs more than a couple of members to hold it down for extended periods of time, in order to prevent that seasonal community vibe from evolving into awkward cycles of unresolved differences of opinion for how things should be run.
This can break momentum before it ever gets the chance to get going.
At the time of our interview, Brave Earth was developing a school to assist members who'd like to be able to stay year-round.
Where we send our children to school will always be something that needs to be considered. For many people, sending their kids where more support is provided is preferred over local, rural schoolhouses.
Knowing who we want to live with is another vital aspect to consider.
Brave Earth has designed its community model and manifesto to call in masters of different trades needed to internally craft their theme of transformational retreats. 
Starting with this kind of goal in mind can make a significant difference in the quality of the community that forms.
As part of their social infrastructure, members are asked to contribute 10hrs/week to the community in some way. It's trust-based and flexible.
They pretty much invite any contribution to the community that one feels like offering.
It's expected that each member spends some time each week, leaving something better than they found it or simply making someone else's day. I like that.
After that, additional employment may be available at times, through the community's profit-generating activities, like retreat production.
Coming Together for Common Vision
Many community-focused projects usually experiment with different formats of rhythmic check-in forums to hold space for a general sense of connection as well as to address any issues that might arise among the members or guests. 
It's generally recommended to make time for different circles for discussing work and logistics, apart from celebration or conflict resolution.
Suzanna Leff reinforces that conflict resolution requires training and intentional practice.
For her, weekly meetings are ideal. She only has one land partner, so her weekly meetings are primarily with her volunteers.
She encourages the practice and was sure to point out that the volunteers often know more than we do. To that, I can definitely attest!
Sailcargo Inc. is a unique community, in that it's essentially composed of semi-long-term employees who are there for a functional purpose. Many of them will likely move on when the project is complete.
Some may stay longer, while some leave sooner. They're all there for different reasons, which might not be to live in a community, but rather to build something they all believe in.
Nevertheless, they've begun self-organizing living arrangements to improve the form and function of their beachside homestead.  
Each player makes their own contribution, and it keeps getting better.  It's a pretty cool scene, really.
It's a blend of organized vision and labor, mixed with a flavor of anarchy amidst its unique players and their individual contributions to the collectively shared spaces. 
Lynx Guimond, the ringleader of the bunch, says that healthy and happy people are high-quality assets.
He emphasizes the importance of taking the time to check in with guests, volunteers, and team members and make sure that they have a chance to be heard, if not helped.
Over at the Permaculture Country Club, Justin Dolan designed a model where he sold shares of the community to members that wanted to live within the shared grounds of the property and also sold sovereign lots to neighbors who wanted to live nearby.
The idea was to call in a bit of an eco-village. His aim to have like-minded neighbors has worked out to a degree, but with that approach, you really don't have any say over what someone does with their land in the way you do when all the members agree to collective land-use agreements.
Are We Having Fun Yet?
Justin puts significant value on the spirit of healthy competition within a community.
He finds that it compliments the spirit of cooperation. Games are an enriching element of community design and something Justin's designed into his project.
Upon entering the country club's community center, it's impossible to miss the giant chess board that blankets the center of the floor, with its meter-high pieces. 
My eyes lit up, and the child in me couldn't resist wanting to move them around and play.
Around the corner, Justin has a whole games area including bow & arrow, throwing stars, and hatchets. Of course, that's just at the entrance.
What lies beyond are several hectares of a permaculture-designed disk-golf course that draws visitors in from around the world.
What's it like to raise kids in the community?
Justin and I talked a bit about raising children in a project like this.
Growing up on these farms is a uniquely enriching experience that can be unfathomable for someone who grows up in a city. My boys grew up amidst trees and the countryside.
They oftentimes knew more about what the best plants were for snacking on than anyone besides our groundskeeper!
Climbing trees, walking through the hills, meeting people from many different cultures, learning tolerance, humility, and a sense of expectation to participate in the community have set them up to be diversified, healthy, adaptable, and kind human beings.
Ultimately, I won't argue that growing up rurally might not have offered them the same education as being in an institutionalized school in the city, but what they've gained has been priceless in setting them up to be dynamically adventurous young men that many people will surely be grateful to know.
Meghan Casey and her husband Davis, from the Chilamate EcoRetreat, agree.
They've raised their girls as part of the team. It gives the girls a healthy sense of responsibility, interaction, creativity, and resourcefulness.
Of course, we don't want to take unhealthy advantage of children in these situations, but children thrive on being included and trusted with important responsibilities.

That being said, I realize that volunteers and many other guests, also seek opportunities to contribute.
It makes me remember Suzanna's comment that "the more you can allow people to be involved, the richer their experience has the potential to be."
Should Animals Be Considered as Part of Our Community? 
I want us to reflect on my visit with Terry Newton for a minute. Her contribution to this topic isn't always associated with the term community.
For Terry and many landowners, animals are valued members of the community.
Terry's final words to anyone considering bringing a horse onto their project is to take the time to drop in deeply with the animal and connect with it before making a choice.
I don't think she was referring to a momentary reflection, either.
Bringing home a large animal like a horse is a massive responsibility and one that can be a far greater joy than a chore when it feels connected to its owner, and vice versa.
She goes on to suggest that once you get it home, take the time to hang out and bond with it, before getting into all the training and doing.
Terry cares for her animals like she would her guests or family members. She uses natural healing methods for first aid response but doesn't delay medical assistance for cases when the natural methods don't seem to be working fast enough. Especially if the animal is suffering. 
A new approach that I hadn't heard before was the practice of unshoeing one's horses for optimal health (and reduced maintenance). 
As a kid, I always found it strange that horses should need shoes. They didn't evolve that way, and we don't shoe other animals.
Terry explained that the practice of shoeing animals is suitable for terrains like concrete or desert rocky plains, but in the tropics, it can actually be a hindrance and a place to harbor pathogens.
I appreciate her contemplative approach and willingness to look outside of the 'one-size-fits-all' solution frame of wellness care. It makes sense to consider options based on their relative need rather than some norm.
We Need Each Other as Ever
In my interview with Brandy Heidy Montegue on her podcast, I spoke on the importance of forgiveness as an invaluable tool for longevity and cohesion within any relationship structure.
The opportunity for harmony blossoms from acceptance of each other's imperfections.
We're all in school, my friends.  From the womb to the tomb. Life gets a whole lot less burdensome when we embrace the fact that we all have faults.
Blame is generally fruitless, and the only person suffering from our indignation is ourselves.
Healthy communities are built on the development of relationships, and it's irresponsible to think that conflict will never arise or that it's "bad" when it does. 
The key to getting better at navigating our triggers and those of the people we're in a relationship with is to follow the Four Agreements and get better at assertively expressing our feelings and needs in ways that are about us, and not other people.
Book Recommendations
Besides the 4 Agreements by Don Miguel Ruiz and Non-Violent Communication, by Marshall B. Rosenberg,  there are a couple of other books that I feel are worth mentioning.  
Creating a Life Together, by Diana Leafe Christian, is a must-read for anyone looking to live in a community. I strongly recommend that anyone who intends on forming a new community, should not do so before reading this book.
Cultural Emergence

, by Looby Macnamara, draws upon the lineages of indigenous wisdom & permaculture design to transform how we see and interact with ourselves, others, and the world around us.
Before we jump into what we've learned about creating resilience in our regional communities, I'd like to take a break to share a quick word in support of the show's resilience…
Regional connections
Now that we've reviewed some of the insights we've learned on building healthy communities at home, let's open up the lens and see what we can do to foster deeper relationships with our regional communities at large.
Importance of Allies
We'll start off with our first two guests, Suzanna Leff and Ed Bernhardt. As we learned from Suzanna, Ed was the neighbor who welcomed her into the community, introduced her to what's become her home, and surely had a hand in helping her get settled into life there. They've been friends for over 30 years.  
The power of having their two projects next two each other has brought an invaluable cross-pollination of people, resources, ideas, and other types of support; enhancing the impact that each of their projects has been able to make. For that matter, her volunteer program started as an overflow of Ed's program.
Be a Friendly Neighbor
Ed tells us in his interview how, in the early days, he began working with local children in the pueblo, teaching them how to garden.
He even reached out to the local school and made an agreement for him to guide the kids in planting their own schoolyard garden.
I loved watching Ed's face light up when he described how excited the kids were about getting the vegetables they were growing served on their plates at lunch.
Ed encourages us to integrate with society as friendly foreigners.
Beyond his local community, Ed has written for many local newspapers in both English and Spanish, with a passion to teach his international community as much as he can about plants, gardening, self-care, and mindfulness.
Ed is currently working with Global College, in Heredia, to create online courses in organic practices.  
Speaking of being a friendly neighbor, Ancel Mitchel's been doing what many permaculture-minded entrepreneurs have done and has a campaign where she collects compost scraps from her neighbors.
She describes it as a great way to build a sense of community while harvesting a wasted resource, which she then turns into food for her cacao forests.
By inviting neighbors to provide extra services to guests of Essence Arenal, Nico Botefur has not only improved his guests' experiences but has created lasting friendships and alliances throughout his neighborhood.
His neighbors get to feed their families with money earned from sharing their gifts, thanks to the infrastructure he's provided.  
The Benefits of Participating in Associations
While being a friendly neighbor and ambassador of your culture is vital for growing healthy humanity, Peter Kring pointed out something that really made an impression on me.
He says that the best way to get your neighbors' attention and get them naturally interested in whatever methods of land management or business that you might want to demonstrate to them, is to show them that what you're doing can make money.
He encourages us to remember that farming is a business, and you need ways to sustain it 
Many of the locals that Peter influences are those that come to his place to buy trees. They see what he's doing and start to ask questions.
Peter gives back to his community in many ways. He heads up the local farmers market and is part of a group of farmers who've formed a local organic certification association.
By applying collectively, the farmers are able to save significantly on fees. An awesome byproduct is that they end up working collectively to uphold the standard.
Selling at the farm and farmers' market doesn't require organic certification, but Peter and the association created a unique market, specifically for certified growers. 
They're now able to efficiently assist other farms to acquire the certification so they can be permitted to sell there.
Aly Kahn & Alnoor, along with their cohorts at Brave Earth, have formed a non-profit organization, called Fuerza del Amor, to enhance resilience in their biosphere.
One of the accomplishments of Fuerza del Amor has been the organization of a mutual aid network among neighbors. The concept works out something like this:
If 40 people, in a village of 200-400 people, join a volunteer network with a commitment to show up once a month to a work party, that would give you 10 people per week coming out to assist in each weekly work party. You can do a lot in a day with 10 people!
Brave Earth offers the organizing team, which generally consists of 3 people. They also donate the use of their tools for these Sunday work parties.
The non-profit provides $500 per house toward hardware, and the people collectively decide how to use it.
This isn't only a brilliant program for enriching relationships and improving local infrastructure.
It's also a way to pull in investors to acquire more land for communal transformation and benefit!
One of the projects getting attention is a community rec center.  The community center is being built in rented space from someone in town at a generously low price. 
This whole thing makes me recall the story of Stone Soup.  Everybody throws in what they have, and everyone benefits from the feast.
Of course, it's worth mentioning an important detail, concerning the planning of projects like this.

Please consult with the neighborhood about any initiatives that you want to take before putting energy into them!  
Brave Earth has a small dedicated team that's been systematically visiting their neighbors throughout the pueblo to learn more about who they are, what they need, and what they might have to offer.
We never really know people's needs until we ask and LISTEN to them.
Another valuable branch of Fuerza del Amor has been their part in organizing a community policing arm to keep neighbors alert of suspicious activity in the area.
It collectively empowers them to take corrective measures into their own hands, especially when municipal authorities don't necessarily need to be involved.
Teach a Trade
Lynx Guimond made an impact in his regional community, by importing tradesmen from other countries to work with and teach local craftsmen skills that are expanding what they can do with their trade.
The Sailcargo shipyard is a dynamic blend of international talent and local carpenters, coming together to create a prototype that hopes to change the way we fuel international shipping  
Again, it's worth mentioning Lynx's reflection that healthy and happy people are high-quality assets, worth investing in.
Lynx believes in giving a sense of ownership to the members of the team. He asks new people how they see themselves fitting in, before assuming where they'll be best placed.
The Sailcargo mission is collaboratively directed by the executive team, but measures are in place to bond the entire team in a co-creative spirit of dedication to innovation.
It takes a village to build this ship. Long-term employees earn shares of the company, along with their room, board, and wages.
Empower a Culture of Entrepreneurship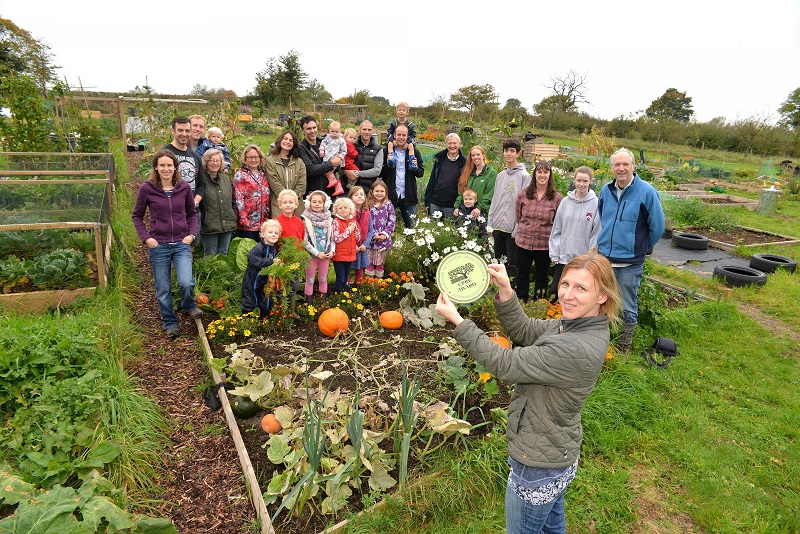 My interview with Meghan Casey was almost entirely about the topic of fostering resilience in our regional communities.
Meghan's husband, Davis, was born in Sarapiqui, where their ecolodge is located.
While I'm going to touch on a few of the highlights from that interview, I encourage you to check it out to get the full inspiring story of the impact they've been able to make on their neighbors' lives.
Meghan made her first contribution, providing English classes for people in the pueblo. From there, she began organizing art workshops and cooking classes.
These were being taught and attended by some of her guests, as well as folks from the pueblo.
Out of convenience, they started out hosting the classes at the ecolodge. That changed when the hotel became busier.  
At that point, they started moving the classes into the pueblo, where some of the neighbors took the art and cooking classes on, with Meghan's guidance.
Meghan was able to send her guests to their homes for these cultural experiences. She charges a small commission for organizing things, but the women in the village found access to an income stream that didn't previously exist. It's beautiful.

In my pueblo, we enjoy the pleasure of having a friend in the village, who occasionally prepares home-cooked meals for guests. We made up a simple menu, laminated it, and hung a copy in each of our cabins.
Guests can order and have food delivered, or (pandemic notwithstanding) they can sometimes go to her house to enjoy a meal on her back deck.
This simple arrangement has been the highlight of several of our guests' stays, and has brought a small, but highly valued, amount of money into this elderly woman's home.
Meghan also helped many of her neighbors set up extra rooms that they can rent out to tourists. This has turned into a nearly village-wide farm stay program.
Meghan found that her efforts were starting to breed an awkward sense of competition among neighbors hoping to get the next guest.
It's something that's taken some navigation, but she emphasized to the women who were opening their homes to guests that-  "If we aren't all successful in this effort, none of us can be."  
Community Independence Cultivates Diversity and Resilience
Meghan says that ongoing training is crucial. Opening up and feeding new opportunities like this, and orienting new entrepreneurs to host people, is easiest done with the co-creation of standards of operation.
It's also important to teach, for instance, cultural nuances that might improve feelings of safety and comfort for the visitors. 
At the same time, she encourages them to keep it real. After all, the people signing up for these classes and accommodations are looking for an authentic cultural experience.
Guests definitely don't need fancy imported processed foods to feel like they're receiving value. 
Meghan encourages her neighbors to embrace every part of their culture, even the humble ones. (Especially the humble ones!)

Besides, it can be incredibly beneficial to get people out of their comfort zones. Meghan calls it the "stretch zone" and says that's where amazing relationships and learning happen.
For social programs to be successful, the nearby communities need to actually "feel" the benefit of the project.
Otherwise, they feel apart from it, and not only is little impact being made, but problems can also arise. Again, it's best to do interviews with people in the pueblo to see who has what to offer.
Who knows, you might find yourself helping to co-organize an annual community festival!
If that sounds too daunting to take on, maybe consider offering a small piece of land for a neighbor to grow food on or graze their horses. The rewards are life-long lasting. 
On this topic, I'll end by saying that communities rely on cooperation. Consider the unimaginable number of synergistic relationships that exist between all matter, living organisms, and systems on our planet.
Interdependence is a fundamental factor of life. Evolution isn't just a story about the survival of the fittest. I, and many others, believe that evolution is a story of mutual benefit and the extension of generosity.
The most resilient systems are those who've developed interdependence with their surrounding environment and cohabitants.

It's a practice worth developing.
That's what I've got for this episode, friends. Tune in next time for a dive into the array of land management tips we've picked up along the way.
If you like what I'm sharing here, share it with a friend. Beyond that, consider leaving a review on the Apple podcast, or even on our Facebook page. I'd love for more people to benefit from the insights we're sharing.
And don't forget – we've created a downloadable PDF with all the tips and tricks we've collected on how to build and grow resilient communities! You can download it here: https://regenerationnationcr.com/building-resilient-communities
Till next time,
Stay connected
P.S: Besides leaving a rating and review or sharing the show with someone who'd like it, you can support the show and yourself by visiting our Support the Show page.
There, you'll find an array of helpful information, links, and products that I thought you might find useful.  Check it out!
Special thanks to Peter Mukuru for editing this episode!
Music: Rite of Passage by Kevin MacLeod