Hello, world! 
Jason Thomas from Regeneration Nation Costa Rica here.
I've been on one heck of a journey. 
Over the last 9 months, I've dived into permaculture, exploring different ways we can develop sustainable homesteads and communities for a better way of life.
We've interviewed a whole host of amazing people, all with their own unique experiences and insights to share with the permaculture community. 
Last month I decided to assemble a recap episode to look back over the show's highlights and discuss what I'd learned along the way.
When I began, I had one goal in mind: To tell the story of my adventure doing these interviews and my personal takeaways from them.
As I started putting it all together, I quickly realized that this approach didn't capture the essence of what I had intended for this episode.
Initially, I wanted to do a bit of studying to see if I could compile a list of best practices and use them to create a guide for new and veteran landowners alike. My hope was that they could use these guidelines to take inspiration from and improve their own business models for greater impact. 
After some reflection, I've decided to restructure my recap into six separate episodes, each one covering a unique aspect of project stewardship.
This way, you won't just get the cliff notes on each topic, but rather a genuine contemplation of the relevant subjects that I feel they deserve. 
In Part 1 of this series, I'm going to jump right in and start with the topic of financial sustainability since it's something that brings a lot of listeners to the show. 
Part 2 will focus on advice regarding hosting guests, volunteers, and students.  
Part 3 will focus on Community, both internally and regionally.
Part 4 will review what I've gathered regarding land management tips.
Part 5 will address some of the more interesting information about Physical Infrastructure.
Finally, in Part 6, we'll wrap it up with a few words about cultivating impactful belief systems.
With our roadmap set, it's time to get to work and tackle our first, big topic:
Financial Sustainability
Financial sustainability is a topic that almost everyone on Earth thinks about on any given day of the week.
It can make or break a project. It can lead a team to high-fives or heads hung low. Whatever your opinion on money, chances are you need it, and you could make more of an impact with it than without it.
I'm sure this generalization could be challenged, but I'm also sure there are many people who share this opinion.
While much of the advice offered by my guests focused on improving the efficiency of their overall designs — ultimately affecting the project's bottom line —  there were several important bits of advice that I'd like to focus on in hopes that the messages might sink in even deeper.
How does a volunteer program work?
I'll start with my first guest, Suzanna Leff of Finca Amrta. The focus of her interview was hosting volunteers.
I begin here because the topic of hosting volunteers is very much wrapped up in financial sustainability (or lack thereof) for many projects. Unfortunately, an improperly designed volunteer program can easily steer a project toward a financial crisis.
Many people think of hosting volunteers as a form of free labor. With time, most landowners find this thinking fairly inaccurate, especially in places like my own home, Costa Rica. 
The time and energy that goes into hosting and training volunteers can far exceed the costs of hiring local laborers for the same job.
In some places, with high labor costs, this can work, but it still must be executed with good business sense.
Suzanna does what many veteran projects end up doing. She charges her volunteers a small fee to cover the costs of their stay.
Suzanna points out that charging for the volunteer program should be relative to the education and experience that you're offering them. 
Volunteering is an invaluable experience for people, and these places need support. That said, inviting a bunch of inexperienced people into your program requires a significant degree of guidance.
If you're going to invite volunteers in to help "contribute their energy" to your project, you'll be wise to make sure that they're contributing their energy toward activities that are going to produce or save sufficient revenue to cover the expenses of hosting them.
At this point, it may be worth mentioning some of the hosting factors that are often easily overlooked.
I'm not only talking about obvious consumables like food, toilet paper, gas, and electricity.
We also have to consider additional expenses like broken dishes, broken tools, poorly completed projects that need to be taken apart and redone, overuse of glue, screws, paint, & other resources that should be used conservatively. 
What about time?
How much time does it take to teach someone how to do something? 
How much time does it take to teach them about rural living?
Where is the value of that time when two months later they leave to go traveling somewhere else?
How about time spent helping them evolve through their conditioned belief systems?

Consider conflict management, as well. Discussing simple discomforts and attempting to accommodate those discomforts all take up valuable time.
Are you helping them arrange travel?
Do they do less work on the days before or after going on a trip?
What happens when they decide to lean more into the vacation part of their working vacation?
Do you have to take time to figure out a way to communicate the fact that they aren't meeting their agreement?
What about when they get ill and can't perform yet need to be attended to with attention and medicines from your personal first aid kit?
When hosting volunteers and giving them access to your valuable tools, materials, and time, there are many expenses to consider.
It's nice when you have someone with you long enough to get settled in and become a truly valuable part of the team, but how often does that really happen?
It's safe to say that not every volunteer will come through in a way that truly adds more value than they expend.  
For this reason, many veteran projects that host volunteers regularly learn to only accept skilled volunteers or charge for the education that unskilled volunteers require to start contributing the real value they intended to your project when they first signed up.
My own project ignored this wisdom for many years, becoming the place other projects called on when they had an unskilled person at their gates looking for a free vacation.
The bottom line is that although we had a lot of fun hanging out with these people, it cost us time that we might have better spent on our children, ourselves, and revenue-generating activities.
Another popular model for keeping money flowing through a project to meet its many needs is growing food and creating value-added products for sale.
Suzanna has a few products that her volunteers help her make, such as herbs for tea, herbal salves, and chocolate, although her distribution market is very small.
Charging volunteers for the experience to work, live, and eat in this charming place is how she's stayed open for over 30 years.
The power of digital products
Ed Bernhardt, from New Dawn Center, likewise has a few small physical products that he and his wife sell at their local farmers' market, like tea blends and his "kombucha for the plants."
He's also written a few small books that he can now sell digitally for passive income.
Many people are finding digital products to be a highly sustainable, zero-carbon, renewable resource that can be used to bring ongoing support to their projects.
Ed, for instance, mentions at the end of his farm tour video that he intended to make a solar food dryer with bamboo and clear plastic.
Now he's done so, and we've begun making plans to create a small online how-to course to teach his techniques for harvesting, curing, splitting, and joining bamboo to build this highly useful and cost-effective technology. 
Make sure to sign up to our mailing list so you can be notified when this course is released.
The benefits of local organic growers association and farmers' market
Peter Kring of Finca La Isla has a few different products he grows to sell. He long-ago recognized the need for small-scale growers to have a safe and effective place to sell their wares.
Since then, he's been one of the founding pillars of his region's farmers' market and local organic association.  
In his interview, Peter makes an impactful point, commenting that if we want to make a social impact with our projects, we need to show that they're profitable.
Otherwise, the locals watching the project's development may maintain that the methods are unattainable because they don't have the same kind of foreign money needed to keep the project afloat. 
One of the things that Peter grows for sale is grafted fruit trees. In a video we recorded, he talks about how grafting plants for sale has been a profitable cottage industry for him. 
He also propagates a wide variety of bromeliads in his nurseries. It's a great example of turning one's passion into a niche business and a tool for further financial sustainability.
As you'll see in the video mentioned above, a simple shade structure with replaceable poles and scrap wood tables is all that is needed.
Putting a bag over newly grafted trees for 2-3 weeks helps increase humidity and improve the healing of the plant material.

Some plants are better grafted up in the living tree

Grafted trees tend to give more fruit in fewer years
Peter has a wide variety of exotic fruits planted throughout his property.
He advises that you invest in having the fruit properly picked and cared for to bring to market. Peter also suggests that fruit tours are another cottage industry option (fruit tourism).
This is most traditionally done by manually walking someone through your food forests, either for free or for a fee.
Furthermore, making a video tour that can be delivered to guests renting cabins can be a great way of adding value to their stay without requiring that you take half a day out of your schedule to give each guest a tour of the grounds.
I myself have considered doing a video tour of our fruit forests each month, so I can have a catalog of videos pertinent to which trees are harvestable at any given time.
How great would it be to show up to a location that offers that kind of added content to your stay?
A few other cottage industry ideas that Peter suggested include:
Black pepper and dehydrated ginger 

Dried Mamon chinos

Soap
Peter also suggests investing in a reliable drying system.
He mentions that solar dryers are hard to control, but I've seen designs that use a thermostat to activate a fan and move air when temperatures get too high.
A small solar panel and battery can even power the fan if it's stationed in a remote location.
Other measures can be added to store heat in water or sand at the base of the dryer, extending its ability to stay warm after the sun goes down.
One of the main value-added goods that Peter and his partner, Ancel, have been working with is chocolate.  
As Peter points out in our interview, chocolate is a difficult value-added product to beat. It has a high-profit margin and almost universal appeal.
In places that grow cacao, the raw product is abundant and ends up being sold for cheap.
He's able to pay twice the going rate for high-quality cacao seeds, and he's still getting it at a reasonable enough price that when producing a quality product (which they always are), it can be sold at a substantial price in a strong market. As an added bonus, it also preserves well!
Alchemical Activation
After a full day interviewing Peter and touring his food forests and nurseries, I headed just off the island of Finca la Isla to visit with Ancel Mitchel.
There she has a kitchen that doubles as an education center where she teaches the fine art of cacao alchemy.
Besides making artesian value-added goods, she also teaches classes and takes on a few long-term apprentices at any given time.
When done well, an apprenticeship program can build a valuable structure into daily life, as well as providing the assistance needed to produce your goods.
In most cases, an aspiring student will be happy to pay for tutelage in a trade like this.
Some programs may charge for the first 1-3 months and then offer a reduced cost for additional months, or remove the fee entirely for students that show that they have become adept at the skill.
Ancel says that the most important thing when considering the establishment of a trade is to simply start.
We never really know where anything is going to take us, so just jump in and bring a little magic into whatever you do if it doesn't work out pivot.
It reminds me of the adage that imperfect action is better than perfect inaction. Another maxim that fits here is the infamous, "Just do it!"
With the disruptions of the pandemic, Ancel has recently begun to teach online classes through Amazon Explore.
Amazon may not be an ideal marketplace for what she has to offer, but creatively responding to change is one of the founding permaculture principles and one that is as pertinent now as ever before!
Pivot with Passion
Another guest who shares that sentiment is Terry Lillian Newton of Kindred Spirits.
She says, "If you aren't in love with what you're doing, consider completely remodeling the business plan to connect with your passion."
And that's exactly what she did when her hospitality business began to feel empty to her.
She found a way to bring her love for horses into the mix and has incidentally created a successful niche business using horses as a tool for yoga and mindfulness training.
Terry also gives the creative option of inviting teachers from local universities to come in and teach classes/workshops at your location.
We've built these places, and just because we aren't ready to conduct our own workshops or courses doesn't mean that we can't still host them.
Two of the four PDC's that we hosted at our farm were taught by outside teachers.
One of them was led by a pair of instructors paid for by a nonprofit organization that sends instructors to teach free permaculture courses to rural farmers with a modified format.
It was a series of weekends without accommodation, followed by a couple of months break for the farmers to implement some of the newly learned tactics.
The teachers then returned to teach another series of weekends. This time, the student group traveled to each of their farms, in turn, to show off the results of their implementations.
As a result, they were able to discuss and learn from each project as a group.  
In my opinion, this was one of the most impactful PDC's I've seen.
All we had to do was provide the classroom and organize some email communications with the organization and teachers.
They took care of the rest, and our region is better for it.
Don't be a statistic, do your research
Esteban Acosta from Sembrando Flores and Viogaz shares an essential perspective that he's earned from his years helping commercial coffee and wine growers convert to organic and biodynamic practices.
He says that before planting cash crops, consider what the optimal crops are for your climate and altitude. More importantly, research the market and make sure you'll have a buyer.
This may sound like common sense, but what's far more common is that a grower will take a shine to a particular product only to find that their location isn't hospitable for that product or that finding a buyer is more challenging than they thought.
When making significant investments, it's essential to plan appropriately — another reminder to observe before we interact and to start with small and slow solutions.
Slow and steady wins the race…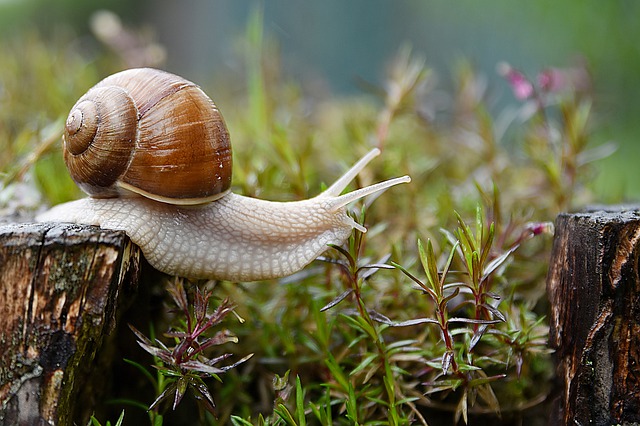 Nico Botefur has brought Essence Arenal to a state of financial sustainability using small and slow solutions.
He started off with an inherited property where he began hosting his first guests in some glamping tents and simple cabins.
He started providing services to the first guests, both on-site and by welcoming in neighbors who had services to offer.
He developed what has now become his restaurant, which has brought significant revenue back into his project.
With the money he made from renting the cabins, feeding guests, and booking them out for services provided by his neighbors, he invested into solving his problem of insufficient locally-grown organic produce.
He did so by studying permaculture and establishing what has now become an expanse of food forests and greenhouses that are feeding back into the business by providing farm-to-table dining experiences for his guests.
A nice side-effect of this is that it's increased the inherent draw and value of his guest's stay.
While leaning on conventional business models can be very useful for establishing financial sustainability, many of the rebel projects that caught my attention have stretched beyond the box and are questioning conventional approaches.
Invest in a regenerative future
Aly Kahn & Alnoor Ladha, from Brave Earth, have been doing precisely that.
Alnoor poses an intriguing question when he asks, "How do we use capital to build a post-capital infrastructure?"
It's not to say that we're against capitalism, but it's essential to recognize its inherent instability, especially given the current global economic environment.
It's important to consider ways to invest our funds now in order to secure our lifestyles and livelihood for times when the money isn't there.
While the topic of finances often revolves around the acquisition of revenue and other resources, it's also important to consider who has what rights to do what with those resources.
One popular idea among back-to-the-landers is to put their property in a trust. 
A land trust is a private legal contract in which the real estate owner transfers the title of the property to a trustee.
There are many legal reasons that someone may choose to do this, but Alnoor recommends putting the land in a trust as a great way to avert the potential for owners to commodify the property for personal gain.
Brave Earth has also designed an interesting profit-sharing model into their community's agreements.
They've created a retreat center and other services as communally-owned and operated economic engines.
They use what they refer to as a 50/25/25 model to direct the allocation of profits generated by community-run events and services.  
This model directs the proceeds from the operation of community business efforts (after paying the costs of production & facilitators) and divides them as follows:
50 percent comes back to the community for ongoing growth and maintenance

25 percent goes into a profit-sharing pool to be divided equally among all community members and their employees

25 percent then goes into an outreach account that will eventually fund their desire to assist other communities in replicating their model
While this model is still yet to go through its trial phases, it's interesting to consider the wisdom of dividing funds in a similar way to help with the longevity of your own project.
It's long been taught that creating savings accounts, investment accounts, and tithing accounts are valuable practices to develop.
Plan for resilience
Like many landowners who invest in a project with the intent of sharing it with others, Justin Dolan of St Michaels Country Club has built his community's financial sustainability into the sale of shares into the project.
Justin projected what his project would need to grow its infrastructure over the years and designed that into the cost of shares of the community.
He also put a portion of the purchased land aside to sell to neighbors who want to live nearby without being a part of the internal community.
He then paced out the sale of shares and properties to limit how many would be available per year, paced growth, and planned for longevity.
The members of the community share expenses as well as resources and profits from the country club, which provides services for both members and neighbors.
These include a restaurant/banquet hall, games areas, and an impressively biodiverse disc golf course, to name a few.
An important thing that Justin points out is that if you have land, it makes sense to produce enough profit to pay for its legal and maintenance costs.
Personally, I'd say it's not just a good idea but rather an essential element for sustainability.
Empower the people and build your tribe
The last stop on our interview tour was Lynx Guimond of Sailcargo Inc.
Lynx has taken a different approach to his project than many others.
He didn't start what he was doing intending to establish a permaculture homestead, but rather as an effort to change the global shipping industry.
Their team of international shipbuilders and local carpenters are the ones who've taken the initiative to plant up their project's beach-side property and expand on the sustainability aspects of the shipyard's business model.
One of the most exciting things about Lynx's model is that he's not only established a reforestation program to offset the wood and energy consumption needed to build the ship but has partnered with a 501.c3 nonprofit organization to receive funds for this and other fundraising initiatives, like social outreach and education.
This approach has increased the size of his team and the impact they can make with their efforts while significantly enhancing the results of their fundraising efforts.
My final two cents…
In reviewing the interviews for this recap, I also went through Brady's interview with me for her podcast.
If there's anything from that interview that I'd like to repeat here, it's that if you've spent any portion of your life learning how to do something, and you decide to invest yourself into sharing that knowledge with others, please recognize that what you have to share is valuable and charge accordingly.
Don't let cultural money stigmas block you from receiving what you need in return to continue sharing your work and building your dreams.
If any people on this planet deserve to thrive, it's those of us who've invested ourselves into caring for the land, caring for other humans, and sharing what we have with the world. 
Please support those who are, and do what you can to be one of them.

If you like what I'm sharing here in this blog, be sure to subscribe to the podcast and tune in to my upcoming reviews.
For that matter, send the episode's link to someone who might get value from it.
In the upcoming episodes, we'll be exploring more insights into:
hosting guests

building community internally and regionally

land maintenance

tips for sustainable building methods

upgrading your belief system and capacity to make a greater impact on the world




Until then, we've created a downloadable PDF to offer you a list of tips you can use to enhance your project's financial sustainability! Check it out here: https://regenerationnationcr.com/financial-sustainability 
Jason Thomas
Regeneration Nation Costa Rica
P.S: Besides leaving a rating and review or sharing the show with someone who'd like it, you can support the show and yourself by visiting our Resources page.
There, you'll find an array of helpful information, links, and products that I thought you might find useful.  Check it out!
Special thanks to Peter Mukuru for editing this episode!
Music: Rite of Passage by Kevin MacLeod