It's just getting easier to support the things we love!
As you might imagine, there are plenty of costs involved in producing a podcast, YouTube channel, and blog to share rebel stories and veteran insights with the world.  I can't do it on my own. I have a team.
Many people wonder how you can make money with a podcast.  While there are several answers to that, one of them is through listener support on sites like Ko-fi.com, where you can make a direct donation.
Another common model is through the use of affiliate links.  It's pretty awesome, really.  If you're already shopping online, you get to support the show simply by getting to those stores or services through the links below.  By stopping here on your way, you help us keep our team employed, and me bringing you more great stories!
Disclosure: When you make a purchase through one of our affiliate links, we get a small cut of the sale. It's incremental, but it's incredibly helpful.
Simply bookmark this page, visit it, and click through the links whenever planning your adventures, looking for great learning material, or finding a great gift to give. That's it.
Thanks in advance; it means the world to us!
Remember to consume conscientiously!
Permaculture & Natural Building
This is THE store for all things permaculture!
From video courses, to blueprints, to books, to playing cards, their digital marketplace is a collection of wisdom from around the world.  However you like to consume your education you're sure to find some exciting items on the list!
Books for a Sustainable Lifestyle
Since 1984, Chelsea Green has been the leading publisher of books about organic farming, gardening, homesteading, integrative health, natural building, sustainable living, socially responsible business, and more.
They're even employee-owned!
Wear Your Heart on Your Sleeve
Have you ever had a cool design or saying that you think would be awesome on a T-shirt?
Idakoos makes it super easy!
Get your favorite eco-message or image in front of everyone you know.  Have fun with it.  Their creative design tools are intuitive and they have a Money Back Guarantee!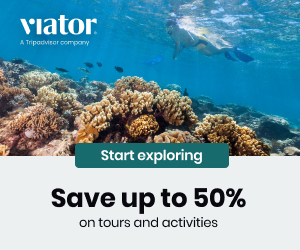 Do you like to adventure when you travel?
Viator has an impressive variety of super cool tours & activities that you can book.  And you're not just confined to Costa Rica, either.  They have a directory providing quality services throughout most countries around the world!
Find Great Places to Stay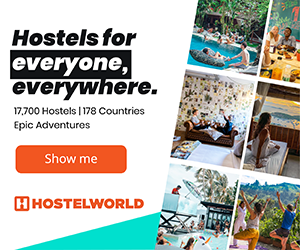 This is one of the most comprehensive directories for booking unique travel accommodations, anywhere in the world.  While other booking sites can be dominated by large hotels and green-washed mega-resorts, Hostelworld makes it easier for folks looking for more interactive experiences.  Use this link to make a booking and Hostelworld supports the show!
Better Equip Your Lifestyle
Gaiam is well known for producing high-quality gear, but they provide much more than yoga mats and good-looking apparel. The have an array of other therapeutic and fitness products, as well. They even have a line of goodies for kids!
Whether you're shopping for yourself or to find a gift, Gaiam is a store worth visiting.
* This one's for US residents only
Thrive Market provides premium organic products at wholesale prices! They cut out all the middlemen and work directly with the brands, passing all the savings onto their members!
They deliver to your door and offer free memberships to low-income families!
… and for Everything Else
Remember friends:
Stay hydrated, stay positive, and bookmark this page for future use!
Use these resources next time you're planning an epic trip, buying a gift, or otherwise upgrading your awesomeness.